A month ago, after YouTube started stuffing ads into non-monetized videos and ramping up censorship, I decided to see if there are any viable alternatives for sharing and consuming videos. I also wanted to understand how good streaming performance and discovery are. Here's what I found.
I'll sum up my thoughts on:
DailyMotion
BitChute
DTube
PeerTube
Vimeo 
1. DailyMotion 
DailyMotion is the closest YouTube alternative.
PROS
+ ease of use
+ design
+ mass-market content (music & entertainment focus)
+ for creators not looking for discovery: good place to park public or password-protected videos
CONS
– depth by category is low
– some upload limits
2. Bitchute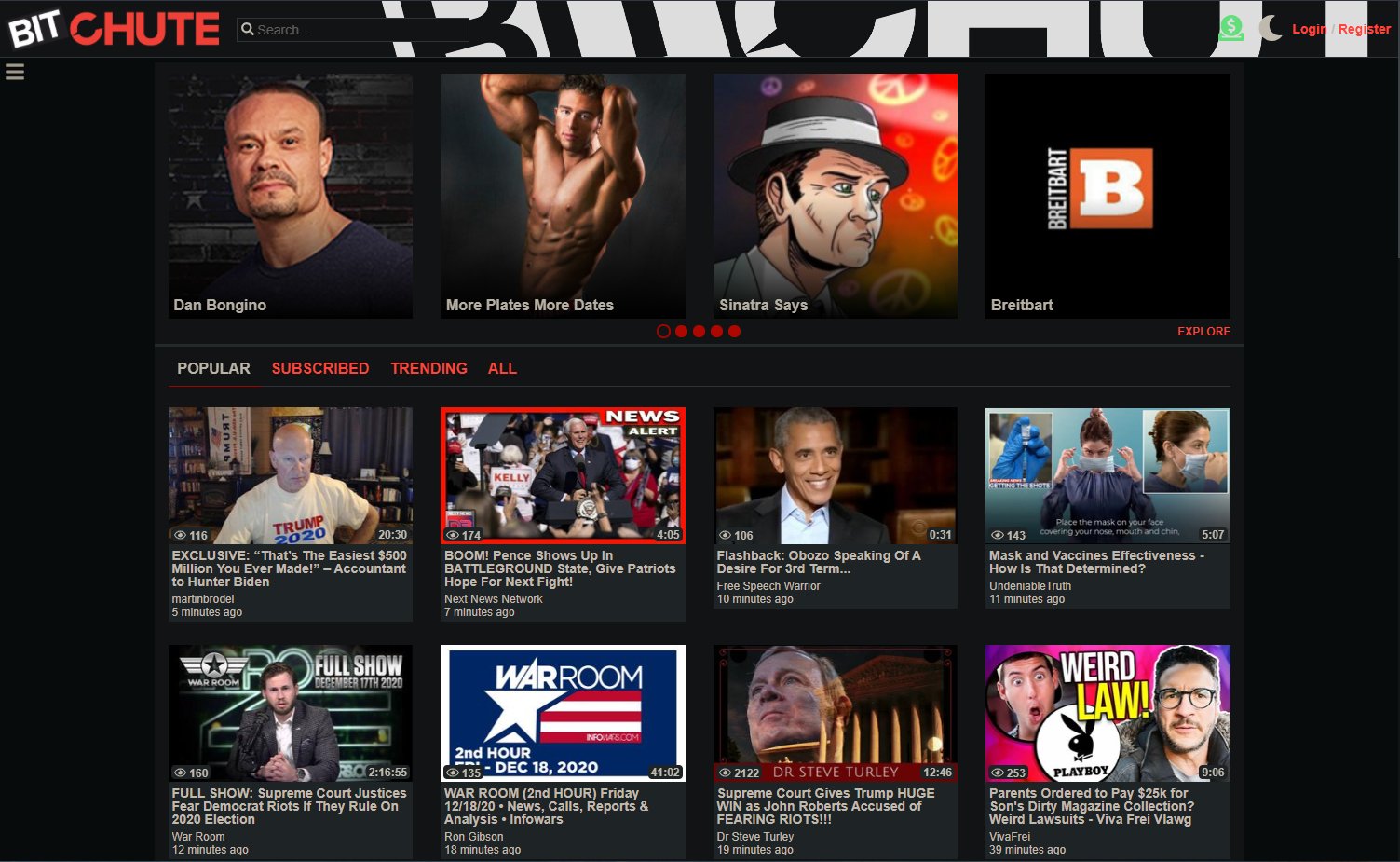 Bitchute has the makings of a YouTube alternative but it's a thematic ghetto.
PROS
+ clean design
+ decent traction on top videos
+ active community
CONS
– content range: right wing to conspiracy. Way too much.
– mainstream creators will not want to be associated with what's here
3. DTube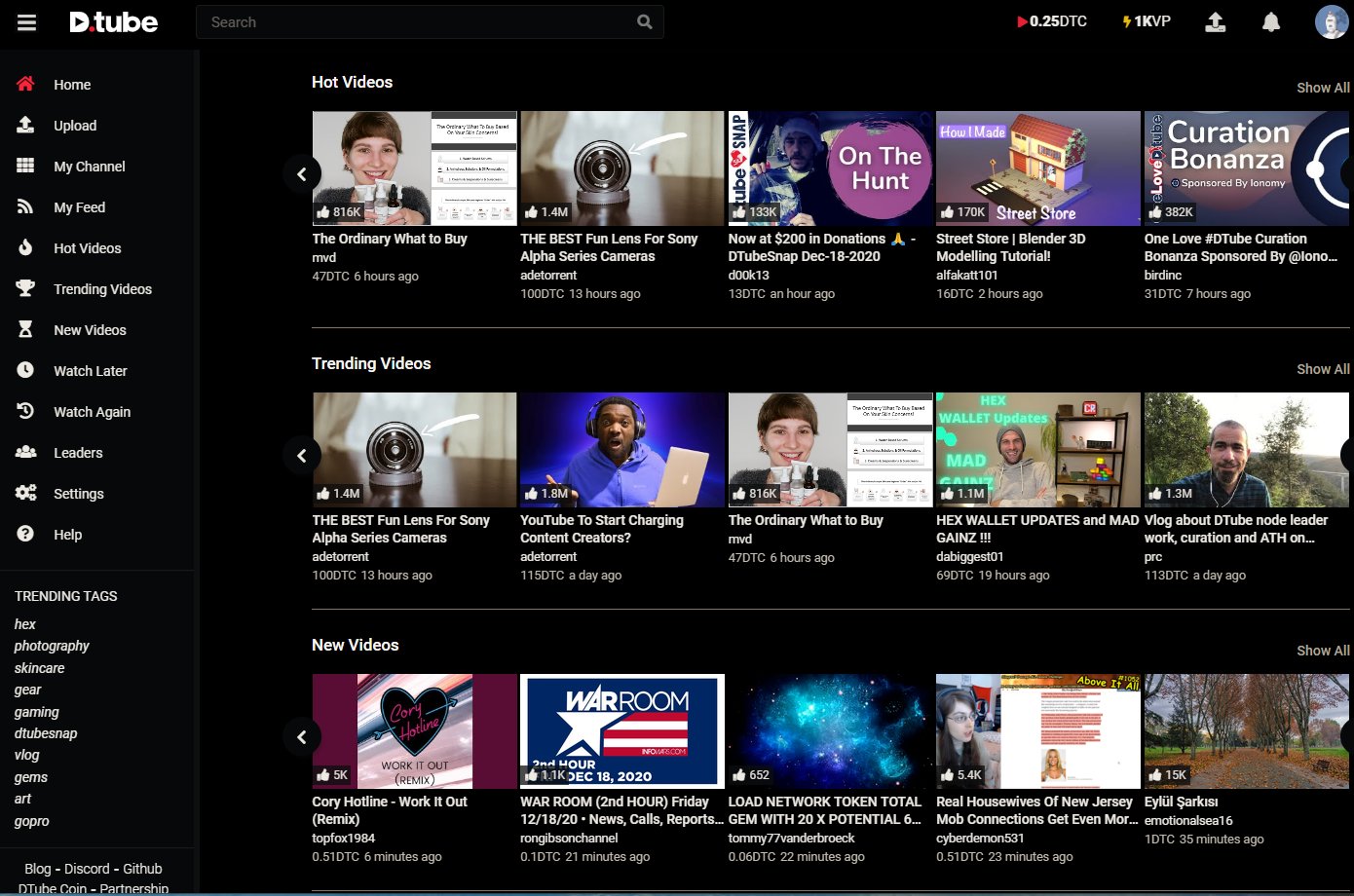 DTube is a blockchain free speech video platform. It pays a useless crypto coin to participate.
PROS
+has most of the basic features
CONS
– odd top categories
– blockchain system complex & pointless
– low engagement
– no discovery or useful content. Feels like you're always a click away from terrorist training.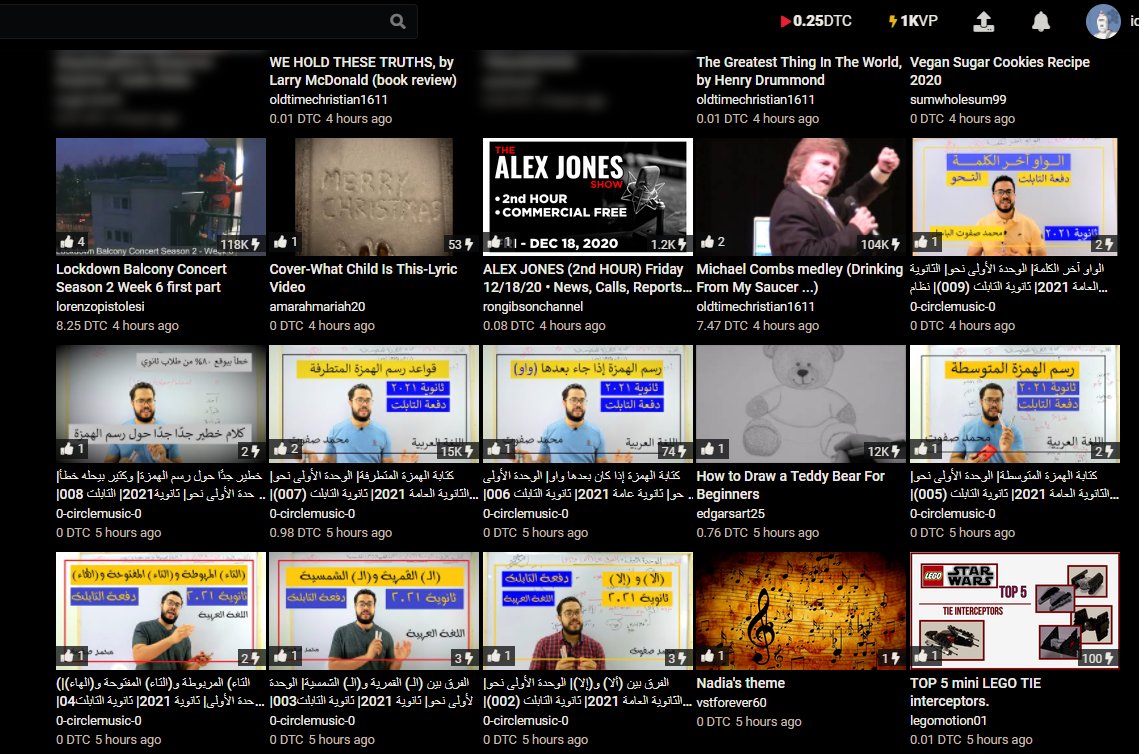 4. Peertube 
Peertube is so repellant, I won't even bother discussing beyond this: you create your own servers to host god knows what with god knows who. It's the calculus of video sharing platforms. Avoid, unless you hate your life.
5. Vimeo
Vimeo is now a corporate hosting service provider, not a tube site.
PROS
+ for ~$80 a year, indie creators can still have an attractive place to host their videos
+ versatile cross-platform uploading
CONS
– no discovery or content
– $$$$ corporate focus
Conclusion
Overall, there is no alternative to YouTube, unless you have a very narrow use case. For now, YouTube remains the only game in town for discovery and free hosting, albeit laden w/ads and increasing censorship.
And while wasting time doing this, I realized why I will never look like Olivia Culpo. Her skin routine has 40 STEPS!! I'd rather look like a monster.